DSM Strategic Communications & Consulting, LLC ]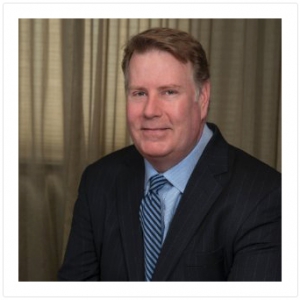 DSM Strategic Communications (DSM), founded by Sean McBride, a long-time senior executive in the fast-moving consumer goods and trade association sectors, is a full service public relations agency that develops and executes innovative communications campaigns for companies, trade associations and not-for-profit organizations that help them meet their marketplace, public policy and organizational goals.  Since its founding, DSM has delivered results for:
One of the world's leading science, nutrition and agricultural companies, ranked in the top 100 in the Fortune 500 rankings.
America's largest and most influential school nutrition advocacy organization.
A leading Australian supply chain and logistics company with more than $5 billion in annual revenue, listed on the Australian Securities Exchange.
A New England-based intelligent marketing solutions provider ranked as one of the fastest growing companies in the United States by Inc. magazine.
A consortium of the world's largest ready-to-eat cereal companies.
North America's largest reusable fresh food packaging company.
Leading trade associations and not-for-profit organizations in the food, nutrition and agricultural sectors.
Sean McBride is widely recognized as an expert on food, nutrition and agricultural issues.  His perspective on breaking news and events in the fast-moving consumer goods sector has appeared in numerous media outlets, including Politico, VOX, Southeast Produce Weekly and Agri-Pulse, and his opinion editorials have been published by Food Dive and Supermarket News.
Sean has helped lead several of the most high-profile and contentious public policy battles of the last decade, including the national debate over the safety, benefits and labeling of genetically modified food ingredients, the battle against childhood obesity and the fight for legal reform at the state and federal levels of government.  In addition, he is an expert in crisis communications, having managed hundreds of crisis situations on behalf of political candidates and private sector organizations, including the largest food recall in US history, the detection of arsenic in rice and the use of BPA in infant products.
Mr. McBride served as Executive Vice President of Communications & Membership Services for the Grocery Manufacturers Association (GMA), where he directed the association's strategic communications & marketing function and was responsible for generating more than $20 million in dues and non-dues revenue for the association.
At GMA Mr. McBride spearheaded the association's effort to promote the association's market growth and value chain efficiency solutions arising from GMA's work with upstream solution providers and downstream retail customers.  While serving as head of GMA's Industry Relations division, Sean developed and executed a C-suite-led value chain growth and efficiency agenda that drove value for consumer packaged goods sector trading partners on joint stakeholder issues, including Big Data, coupon fraud, product recalls and brand protection.
As Vice President of Communications for the U.S. Chamber of Commerce Institute for Legal Reform, Mr. McBride devised and implemented a multi-million-dollar strategic communications effort to combat the excessive influence of trial lawyers on America's courts and political campaigns, which helped pave the way for passage of landmark federal and state legal reform legislation in Congress as well as the states of Mississippi, West Virginia and Illinois.
He also served as Director of Communications for the American Beverage Association, where he developed and executed a multi-disciplined, multi-stakeholder external affairs campaign to promote soft drinks as an acceptable part of a healthy diet and active lifestyle.
Sean served on the staff of George H.W. Bush's successful 1988 presidential campaign, and was then appointed to the staff of the '88-'89 Reagan-Bush Presidential Transition Office. He also served as mid-Atlantic Regional Political Director for the Republican National Committee and in senior management positions for four U.S. Senate and Gubernatorial campaigns from 1991 to 1994, including the successful campaigns of Governor George W. Bush (R-TX) and Senator Kay Bailey Hutchison (R-TX).
Mr. McBride is a member of the Bethany College (WV) Alumni Council, where he received a Bachelor's degree in Politics & Public Policy. He also holds a Master's Degree in Liberal Studies, with a concentration in International Affairs, from Georgetown University in Washington, D.C.